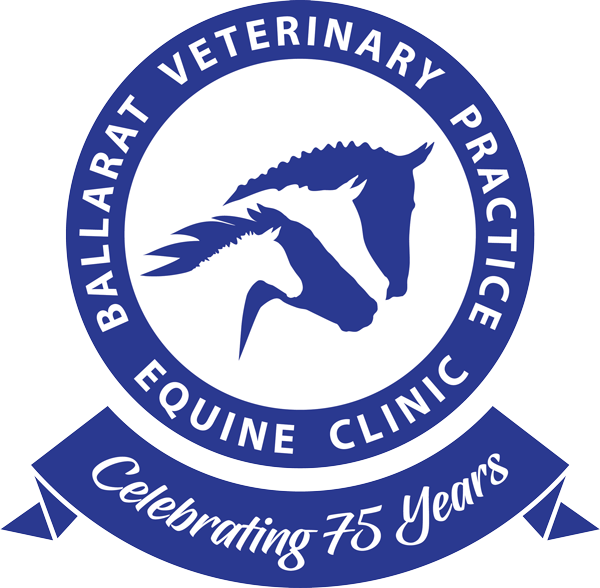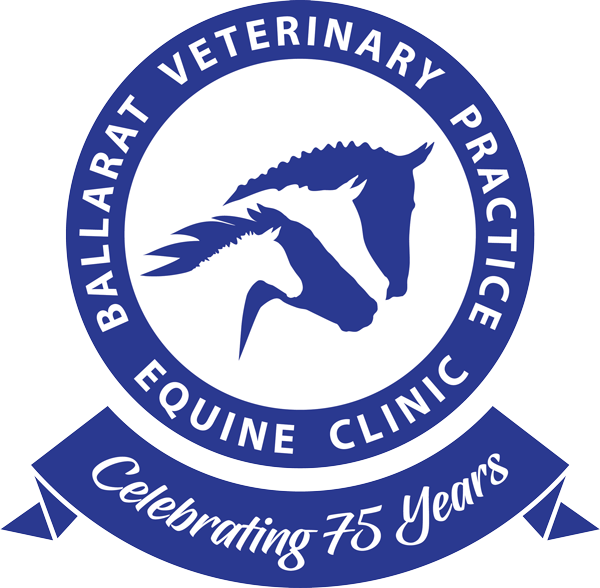 Meet the Staff at Ballarat Equine Clinic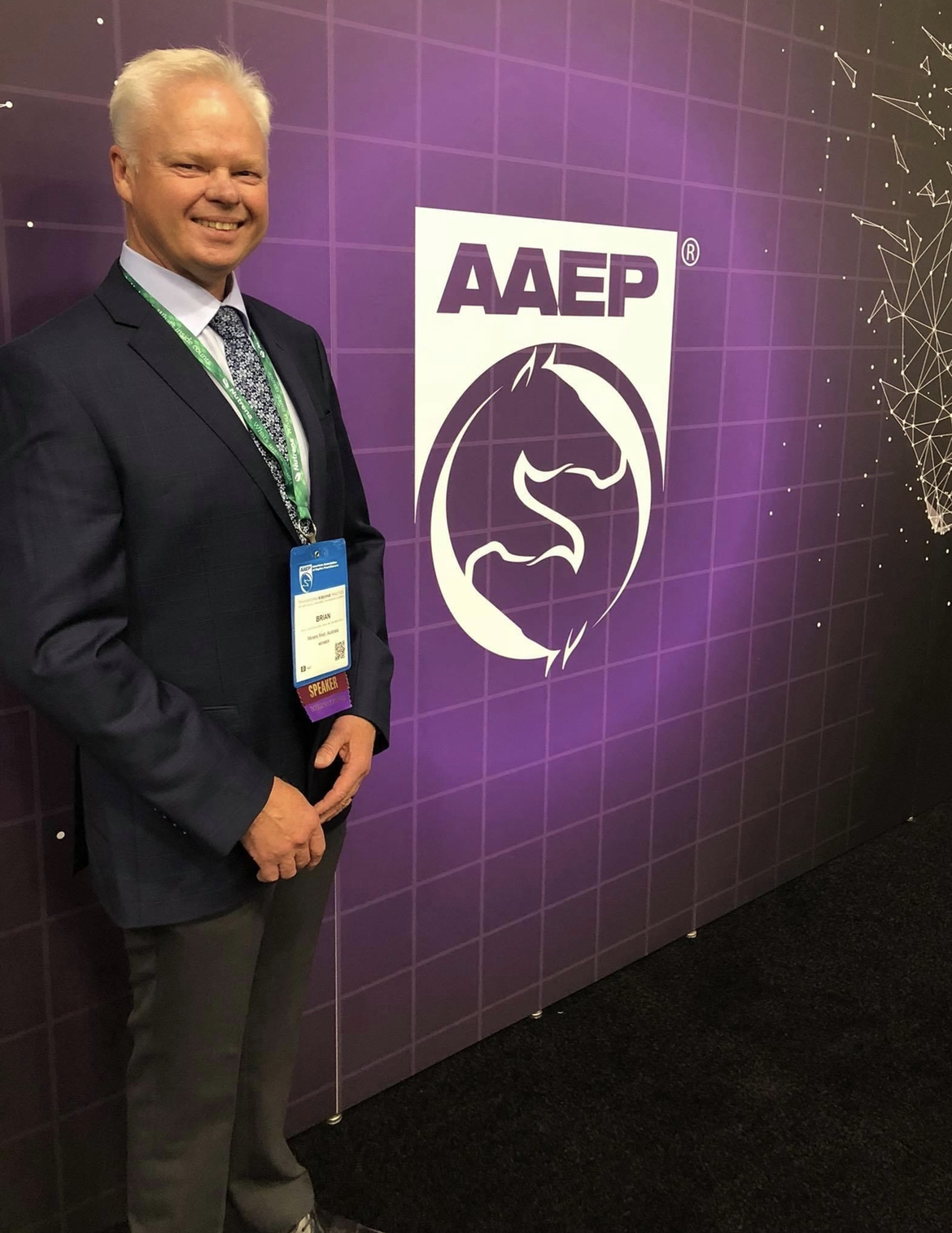 Dr Brian Anderson B.V.Sc., M.S., MVSc, Diplomate A.C.V.S.
Partner and Specialist Equine Surgeon
BVSc with distinction 1986 (Massey University New Zealand), MVSc in Equine Pharmacology and internship in equine medicine and surgery 1989-1991 (Massey University New Zealand), Resident in Large Animal Surgery and MS degree 1991-1994 (University of Minnesota USA), Diplomate American College of Veterinary Surgeons 1996 in Large Animal Surgery and Specialist in Equine Surgery Victoria Australia 2009, Lecturer and Senior Lecturer in Surgery 1996-2000 Massey University.
Brian joined the Ballarat Veterinary Practice in September 2000 via the Sydney Olympics where he was one of two vets looking after the dressage and show jumping teams. He became a partner in the practice in 2003 and has established with Ian Fulton, Andrew Cust and former partners the equine hospital and referral service that is today one of Australia's leaders in the field of equine veterinary services.
Brian has many years of experience in upper respiratory tract, orthopaedic and soft tissue surgery. He was the endoscopic consultant for New Zealand Bloodstock from 1996-2002 where he examined and adjudicated on the sales examination of the upper respiratory tract of thousands of Thoroughbred Yearlings. He has published the results of normal and abnormal function of the larynx in young thoroughbreds and described the cause and outcome of disease affecting the arytenoid cartilages (arytenoids chondritis). He has over 20 years of experience and expertise in the field of Nuclear Scintigraphy (Bone Scanning) and referral lameness evaluation.
To help his clients achieve the best results Brian strives to keep abreast of many new techniques and in the last 12 years has updated his skills in the area of stem cell and regenerative medical technology for tendon/ligament repair, specialist stifle arthroscopic techniques and received further specialist training in equine laparoscopy in Australia and the United States in 2009 and 2010. This led to the introduction of this innovative procedure to the practice. Both Brian and Ian Fulton have been interested in developing methods and techniques for performing standing surgery (which avoids the risks and cost of general anaesthesia) and now perform a number of techniques in the standing sedated horse including spine surgery, laser surgery of the upper respiratory tract, sinus surgery of the head, articular facet injections of the neck and back, skin grafts, eye enucleation, sarcoid therapy and wound repair.
Together with Ian Fulton, Brian is one of the leading sales veterinarians in Australia when it comes to presale evaluation of radiographs and services some of Australia's top buyers.
Brian is an invited speaker and he presents frequently to other veterinarians in Australia and internationally on topics relating to equine surgery and on results of research and clinical conditions evaluated at the Ballarat Veterinary Practice.
When not working Brian spends many hours playing with his three daughters, wining and dining with his wife, gyming, cycling and working on his 15 acre agistment farm where there are also 5 of the families horses, Ulrich the dachshund, Max the Jack Russell cross and Rufus the Abyssinian.
Dr Andrew Cust BSc, BVSc (Hons), MVSc, GAICD.
Partner and Equine Veterinarian
Andrew studied for a Bachelor of Science at Latrobe University before travelling overseas to England, America and Argentina. On returning to Australia, he studied Veterinary Science at the University of Melbourne and graduated in 2001, his studies having included a stint of practical experience here at the Ballarat Veterinary Practice.
Andrew started his career at the Kilmore Veterinary Practice, initially working with both large and small animals. Andrew grew up on a horse stud, has played polo in Australia and overseas and has also worked casually for Racing Victoria and Harness Racing Victoria, officiating at race meetings. Andrew and his wife Louisa then moved to Macau, China, to live and work for the Macau Jockey Club, working with 1000 horses stabled at the Macau racetrack. They returned to Australia in 2008 and started with BVP.
Andrew completed his Masters of Veterinary Studies, focussing on the relationship between equine hoof conformation and racing performance. Andrew joined the partnership in July 2010. Andrew has attended a conference on "The Functional Hoof 2014", a 5 day dental workshop to become a member of Equine Dental Vets Australia (2015) and completed the examinations to become an FEI Permitted Treating Veterinarian (PTV).
In June 2018 Andrew graduated from the Australian Institute of Company Directors course. Andrew recently celebrated his 10 year anniversary of becoming a Director of BVP Equine Clinic. In May 2021 Andrew joined the board of directors of the Ballarat Turf Club.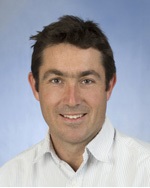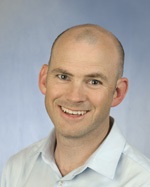 Paul Dempsey B App Sc. Ag., MBA.
Managing Director, BVP
Paul comes to BVP with over 15 years experience in senior management and leadership roles in the Agribusiness and retail sectors. With skills in general and operations management, Paul is a commercial business leader who adopts a pragmatic, hands-on approach. Originally from the Canberra region, much of Paul's experience has been gained throughout many areas of NSW including the New England, Hunter Valley and Southern NSW regions before moving to Ballarat nearly 10 years ago with his wife and family.
Paul has a degree in Agriculture from the University of Western Sydney, a Masters in Business Administration from the University of New England and more recently has completed the Advanced Management Program through the University of Melbourne's Mt Eliza Business School. Paul is a keen Mountain biker and self confessed DIYer. He enjoys spending time with his family and staying fit with riding and long distance running.
Specialist Equine Surgeons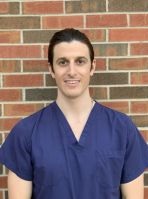 Dr Massimo Delli-Rocili
DVM, DVSc, DACVS (Large Animal)
Massimo graduated in 2014 from Cientifica del Sur in Lima, Peru, with a Doctor of Veterinary Medicine. He completed a 1 year equine internship in Chino, California.
He then moved to New Zealand and did an equine internship at Massey University, and spent 6 months afterwards an equine field vet. Massimo then completed a large animal surgical residency and obtained a Doctorate of Veterinary Science (DVSc) from the Ontario Veterinary College in Canada in 2020, and then became a member of the American College of Veterinary Surgeons (ACVS) in early 2021. This allowed him to become a registered specialist in equine surgery in North America. After all of that study he has moved to Ballarat with his fiancée, Sophie.
Massimo loves free-diving and spear fishing, and it is his goal to catch a big kingfish on his next trip to NZ! He also enjoys surfing, swimming and yoga. He has always dreamed of playing polo, which is something I want to explore in the next few years.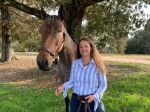 Dr Vivian Quam
DVM, MA, MS, Diplomat ACVS-LA
Vivian discovered her love of horses and veterinary medicine at a young age. She grew up riding in Pony Club and Eventing while helping out in her family's mixed animal veterinary practice. She received her Doctor of Veterinary Medicine in 2017 from the University of Georgia in Athens, Georgia, USA with a focus in large animal medicine and surgery.
She then spent 4 years in Columbus, Ohio, USA completing a rotating equine internship, an equine surgery residency, and a Master of Science degree in Comparative and Veterinary Medicine at the Ohio State University before joining the Ballarat Veterinary Practice in 2021. Vivian can be found running and practicing yoga when not working with horses. She and her husband Mikkel enjoy exploring new places together and look forward to discovering all that Ballarat has to offer!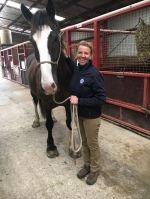 Kirsty grew up around Bacchus Marsh, and attended pony club from age 5, where her love of horses began. She graduated from the University of Melbourne in 1997 with a keen interest in equine practice, which has not wavered after 19 years in the field.
Kirsty has recently returned to the area she grew up in to join the BVP Equine Clinic team after selling her practice in South Gippsland. While enjoying all aspects of equine work her main interests are reproduction, performance horse medicine, imaging and racetrack practice.
Kirsty is an FEI official veterinarian attending eventing, dressage and show-jumping competitions at an international level.
When not in vet mode, Kirsty is kept active with two busy, sporty sons and enjoys hiking, reading, catching up with friends and a glass of something bubbly!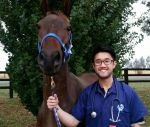 Dr Wei Yeh Lee
BSc, DVM (Hons)
Wei Yeh grew up in Malaysia and moved to Melbourne in 2009. He completed a Bachelor of Science in 2013 and then a Doctor of Veterinary Medicine (with Distinction) in 2016 at the University of Melbourne. Wei completed an 18month Internship at BVP in March 2018. He has now stayed on as an associate veterinarian. Wei Yeh enjoys working on diagnostic imaging, lameness, surgery and anaesthesia.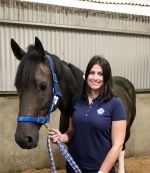 Dr Rachel Bartels
BVSc (Hons), BAppSci (Hons).
Rachel was born and raised in Brisbane and developed her love of horses from a very young age, spending many years competing in show jumping and pony club. She completed a Bachelor of Applied Science, majoring in Equine Science before going on to complete her veterinary degree at the University of Queensland.
It has always been Rachel's goal to be an equine vet and while she enjoys all aspects of equine practice, her interests lie particularly in surgery and sports medicine. Outside of the clinic she enjoys hiking, art and travelling to new places. Rachel successfully completed the internship at BVP in July 2019 and joined our associate / ambulatory team in August 2019.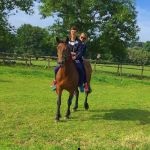 Dr Tom Dolan
BAgSc, BVM&S.
Tom grew up in Blessington, Ireland. He has ridden all his life. Starting with show jumping and hunting then riding racehorses and point to point steeple chasing. He worked for Niall 'Boots' Madden racing for several years developing a lot of core horsemanship skills and was lucky enough to sit on some nice horses and ride a few winners. He spent a season with Coolmore America in Kentucky where he established a solid understanding of thoroughbred breeding and yearling preparation.
Tom graduated as a vet from the University of Edinburgh before joining the team at Equine Veterinary Services (Toowoomba) in 2017-2019. His main interests include lameness, reproduction and racetrack medicine all of which he is keen to further advance. His interests away from vet include the outdoors and keeping active, playing Aussie rules, Gaelic football and soccer.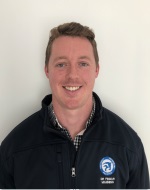 Dr Finbar Manning
MBV, Cert Eq Sports Med.
Finbar joins us from the prominent Racetrack Veterinary Services in Melbourne. He has spent 3 years in Australia working with racing and performance horses. Previously he has spent time at Paca Paca stud in Hokkaido, Japan. Finbar is a keen sportsman, having competed at the national level in rowing as a junior, U23 and senior.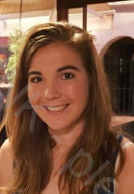 Dr Marie-Camille Repecaud
DVM (Lyon, France)
Marie joins us from France via Wales. She is an experienced equine veterinarian who completed her veterinary degree at Lyon, France and her final year thesis topic was "A preliminary study for development of a new, practical test for the diagnosis of Neonatal Isoerythrolysis in the newborn foal". She has complete an internship at Clinique Veterinaire Equine de Meheudin (Normandy, France) and an associate position at Cotts Equine (Wales, UK). Marie is keen on travelling, surfing, hiking and skiing. She also loves listening and discovering music.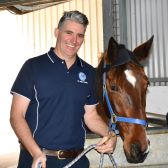 Dr Joel Hummel
DVM
Joel joins our team having completed an Equine Racetrack and medicine internship and as a graduate of the University of Adelaide. Joel enjoys swimming and camping in his free time.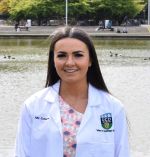 Dr Alix Cunneen
MVB
Alix joins us as a graduate in Veterinary Medicine from the University College Dublin, Ireland.
Growing up with horses and competing both nationally and internationally, Alix has always been interested in the Equine Veterinary industry. Alix has a special interest in equine reproduction, lameness and diagnostic imaging.
Outside of veterinary, Alix enjoys watching sport and going to the gym. Prior to moving to Australia, Alix played rugby in Division 1 of the All Ireland League along with representing Munster.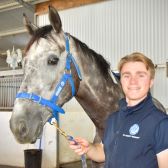 Dr Andrew Nickerson
BVMS (Hons), BSc (VetSci), MRCVS
Andrew joins us from Scotland having graduated from Glasgow Vet School in 2022 with honours. He has interests in surgery, ophthalmology and sport performance. In his spare time, he enjoys running, cycling and traveling as well as watching cricket.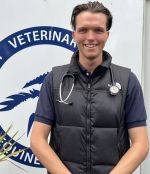 Dr Jock Goold
BSc, BSc (Vet Biosc), DVM
Jock grew up locally on a property near Camperdown, where he was riding out hunting from a very young age. This led to a passion for show jumping where he competed up to national level.
Jock complete a Bachelor of Science at the University of Melbourne before moving interstate to complete the Bachelor of Science (Veterinary Bioscience) and Doctor of Veterinary Medicine at University of Adelaide, finishing in 2022.
Jock has special interests in equine lameness, diagnostic imaging and sports medicine.
Outside of being a vet, Jock enjoys getting out into nature to pursue interests in travel, hiking, photography and conservation as well as painting/drawing and finding new music.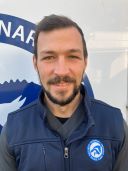 Dr Daniel Lighlety
BVSc
Daniel graduated from the University of Pretoria, South Africa in 2022.
Having completed a Bachelor of Veterinary Science, Daniel spent 12 months working as a CCS Veterinarian in Elsenberg, Stellenbosch.  He then completed 3 months at Baker MCVeigh Equine Hospital in the Cape Town before relocating to Australia with his wife to join our Equine team.
Daniel is a keen outdoors man, and enjoys running, hiking and endurance riding. When he's not busy in the outdoors, Daniel likes to visit the gym and relax with a good book.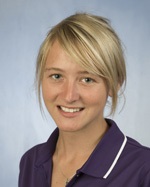 Jess Koene – Certificate IV Veterinary Nursing
Head Equine Nurse
Jess started her BVP career when she joined the team as a full-time stable attendant in 2011. Back then her spare time was spent assisting with the care and re-education of standardbreds as a part of a not for profit. So having an opportunity to work in an equine clinic was beyond exciting to her, little did she know it would become her dream career.
In early 2013 she got the opportunity to become the clinic's first ambulatory nurse. She assisted the head of the ambulatory team in developing this role, all the while traveling to farms and stables assisting our primary veterinarians with everything from simple procedures to field anaesthesia and surgeries.
In 2015 she split her time between ambulatory and surgical nursing. Finding a passion in surgery, particularly a good wound, from this point she was usually found in the surgical suite with our specialist surgeons.
During this time, she also became very proficient in performing specialist diagnostic procedures such as scintigraphy and standing MRI.
In 2021 Jess became Head Nurse and hospital manager at the equine clinic. It is in this role she is most excited to share her passion of the clinic and industry in helping to educate the next generation of equine nurses.  In 2023, Jess was awarded the Equine Veterinary Association Excellence in Equine Nurses Award for her contribution to the Bain Fallon Equine nurses conference and excellence in the industry.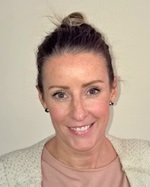 Claire McAteer – BMan (HR), CPHR, MAHRI
HR Manager
After completing a Bachelor of Management (HR) and spending time working in the recruitment sector in the UK, Claire spent eight years employed in the Executive Office of Bunnings Group Limited, at their head office in Hawthorn.
Claire returned to her hometown of Ballarat with her young family, and after spending five years as a busy full-time mum to her two girls, she made the decision to return to the workforce in 2014 by joining the team at BVP. Claire is a Certified HR Practitioner, having gained her accreditation through the Australian Human Resources Institute in 2021. Her proudest achievement in her time at BVP was being instrumental in BVP being the first group of practices in Australia to be awarded Employer of Choice accreditation by the Australian Veterinary Association.
Gayle Dridan
Administration Manager and PA
Gayle commenced in 2015 as Administration Manager and Surgeon PA.  Gayle has managed our team through a rapid period of growth and magically splits her time between continuing to manage the administration team and providing assistance to Dr Brian Anderson as his personal assistant.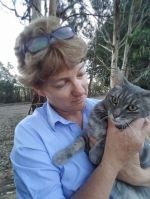 Equine Emergency?
If you have an AFTER HOURS EMERGENCY between the hours of 6pm and 8am only please call us at this number.
Equine Emergency Number
03 5334 6756