The Ballarat Veterinary Practice Equine Clinic provides a number of equine health services to help keep your horse in their best shape.
Healthcare Packages
Enjoy the convenience of cost-effective, scheduled and preventative healthcare for your horse!
The BVP Equine Healthcare Packages have been designed to help you ensure that your horse's routine veterinary care is being implemented in a timely and cost-effective manner and that your horse receives a scheduled, regular check up.
Whether you have a young horse, an athlete, a sport horse, a pleasure horse or a geriatric retiree; a parasite control and routine health care program will be specifically tailored for your horse.
There are three different Healthcare Packages available. All serve the aim of providing the very best preventative healthcare for your horse.
Young Horse Healthcare Package (YHP)
Performance and Pleasure Horse Healthcare Package (PHP)
Senior Horse Healthcare Package (SHP)
Each BVP Equine Healthcare Package includes a routine examination, clinical tests, parasite control and vaccinations all bundled together in a cost-effective way that results in a 20% discount on the total cost that would otherwise be incurred.
Upon completion of the relevant consultation, a report with all findings, a dental chart and any relevant vaccination and microchip information will be emailed to you for safekeeping. Additionally, each BVP Equine Healthcare Package will generate an SMS reminder so that your horse's routine healthcare is always up to date!
All BVP Equine Healthcare Package consultations can be booked as part of our Travel Free Area visits which allows for even further savings!
Contact our friendly reception team to find out when the next Travel Free Area visit is scheduled for your area.
Call (03) 5334 6756 to arrange your horse's BVP Equine Healthcare Package.
The Ballarat Veterinary Practice Equine Clinic is a member of Equine Dental Vets Australia which educates, supports and promotes veterinary equine dental care.
Dentistry is an important part of equine practice and no one is better qualified or equipped than your trained equine veterinarian to deal with the myriad of dental issues that can affect your horse's performance, health and quality of life.
Our ambulatory and stable veterinarians are fully equipped to conduct routine dental floats, wolf tooth and cap removals and if required molar extractions in the field.
For more complex dental issues our equine surgeons offer an additional level of expertise in this area allowing the seamless admission of your horse for dental surgery in the hospital.
Please contact us at the Clinic on (03) 5334 6756 if you have any questions or if you would like to book your horse in for a dental consultation.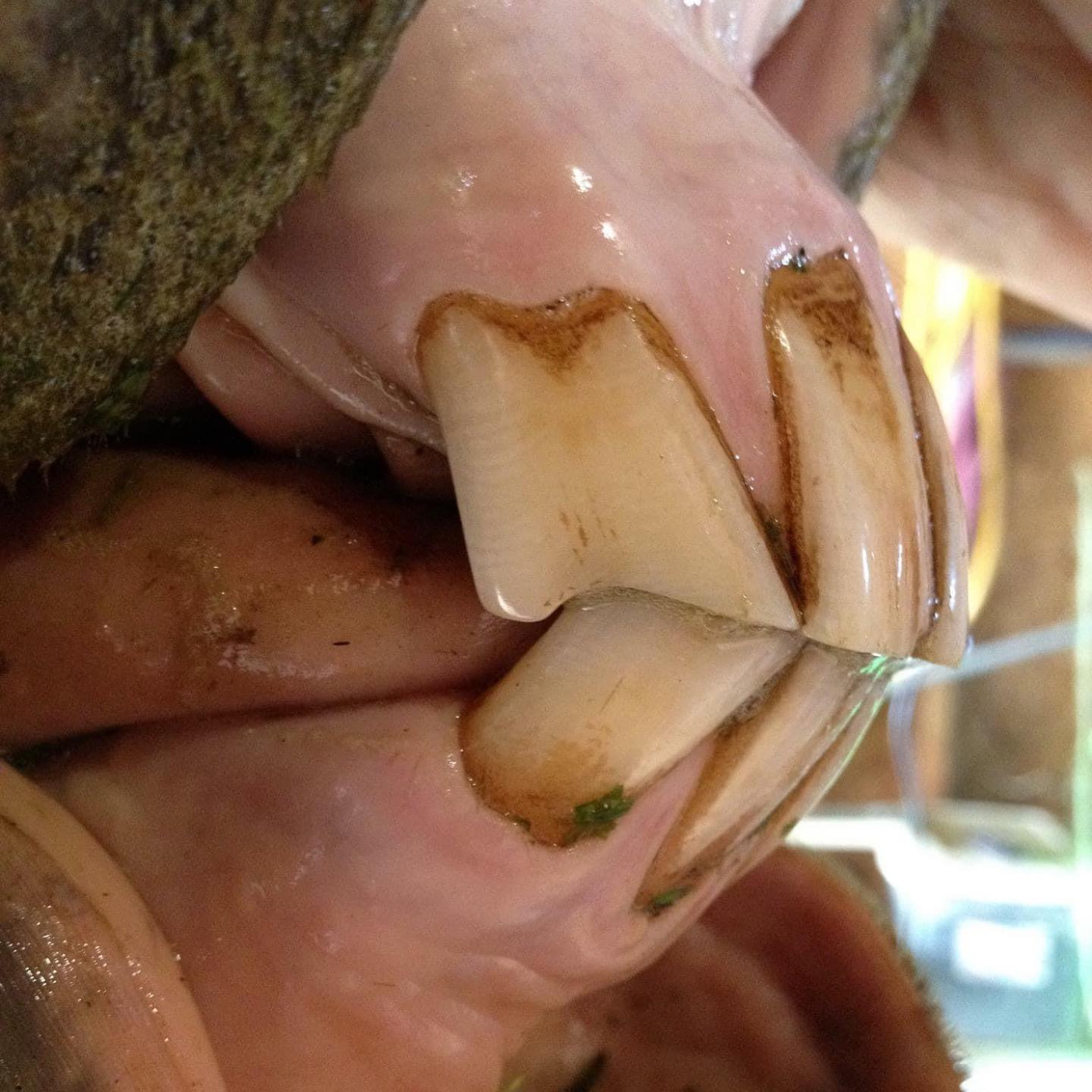 Poor Performance
Poor Performance is a common presenting complaint in race, performance and pleasure horses. Once an orthopaedic condition has been ruled out, these horses will then be provided with a thorough medical investigation. This will generally involve blood testing, careful auscultation (listening with the stethoscope) of the heart, respiratory tract and abdomen, followed by further diagnostic tests as indicated.
The Ballarat veterinary Practice equine Clinic provides a comprehensive range of equine reproduction services.
During the breeding season we have two vets in the field conducting AI, breeding soundness exams, reproductive ultrasound, breeding swabs and reproductive surgeries such as caslicks and perineal tears.
Our equine hospital is equipped with state of the art laparoscopy equipment to assist in the surgical intervention required to address disorders of the reproductive tract With the help of laparasocopy often these procedures can be performed standing ie retained testicles and granulosa theca cell tumours.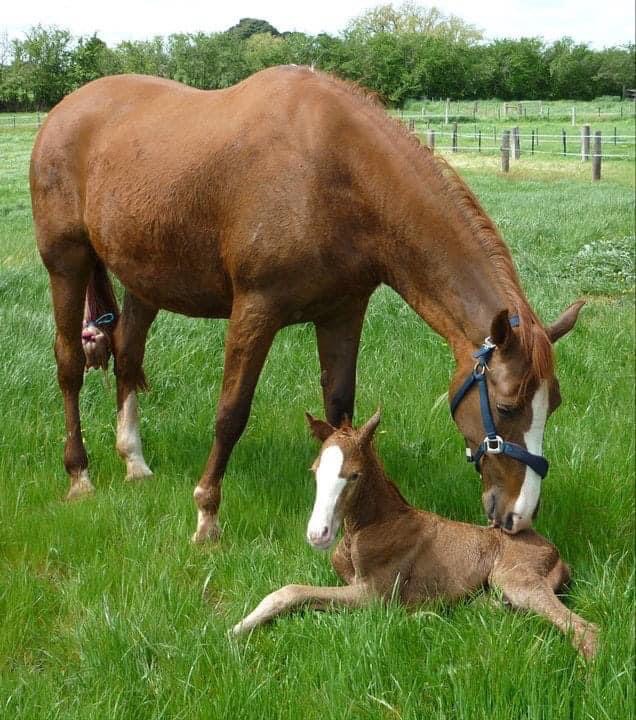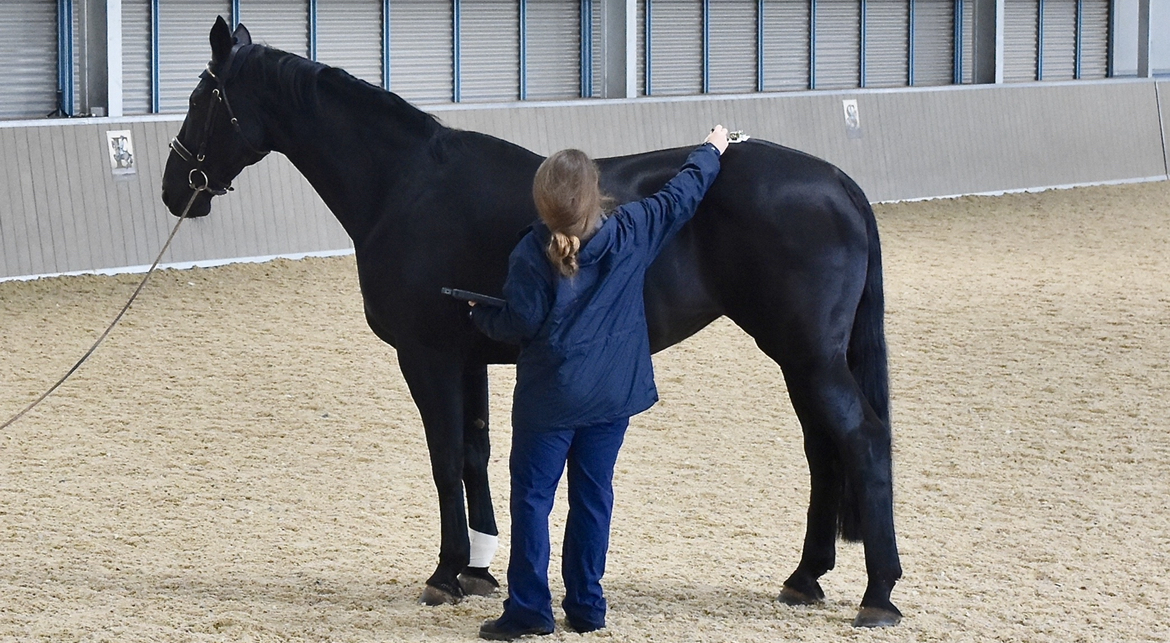 With a comprehensive suite of diagnostic tools at our disposal we are able to ensure that the cause of your horse's lameness is accurately diagnosed in a timely and cost effective manner. Once a precise diagnosis has been made, the prognosis for return to athletic soundness can be determined. This allows the owner to efficiently determine the best way forward with respect to treatment, rehabilitation or retirement.
New to The Ballarat Equine Clinic is the Equinosis System also known as the 'Lameness Locator.' This objective system based on GPS and Bluetooth technology uses non-invasive sensors placed on the RF pastern, the poll and the pelvis to help identify lameness.
This system is especially useful in deciphering the contribution of multiple issues to your horse's lameness, deciphering multi limb lameness and assessing quantitatively the accuracy and effect of diagnostic nerve and joint blocks.
Additionally the Equinonsis System offers an objective way to monitor your horses soundness over time and is available to all racing and sport horses in this way.
Pre-purchase Examinations
Pre-purchase examinations are conducted regularly at the Ballarat Veterinary Practice Equine Clinic. We follow the guidelines set out by the Australian Veterinary Association. This involves carrying out a 2-stage or 5-stage examination. A 2-stage examination involves a full clinical examination including general health check, lameness examination and flexion tests. A 5-stage examination involves a 2-stage examination and also assesses your horse during and post exercise. We also conduct upper respiratory tract endoscopy, electrocardiograms, tendon ultrasounds, reproductive tract assessments, radiography, scintigraphy and drug screening if required. Please contact us if you would like any more information on (03) 5334 6756.
Equine Emergency?
If you have an AFTER HOURS EMERGENCY between the hours of 6pm and 8am only please call us at this number.
Equine Emergency Number
03 5334 6756