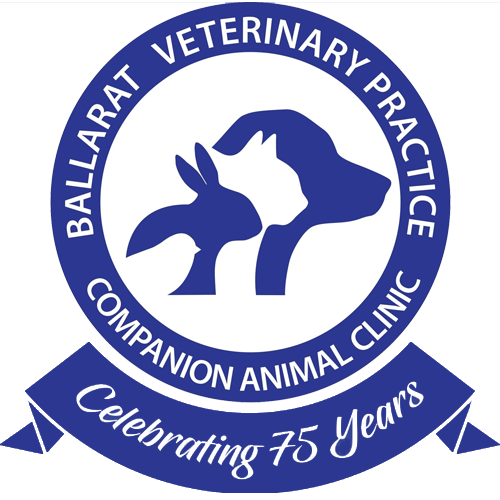 Meet the Staff at Ballarat Veterinary Companion Animal Clinics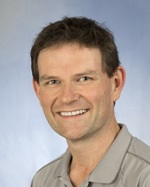 Dr Stewart Greedy BVSc, MANZCVS (Surgery)
Stewart grew up in Melbourne and attended the University of Melbourne, graduating from the Veterinary School in 1995. His first job as a new graduate was here at the Ballarat Veterinary Practice. He spent three years working in the small animal clinic at Sturt Street, before leaving to gain veterinary experience in the UK and to travel. Stewart worked in various practices throughout the UK from Newcastle-upon-Tyne on the northern border, to Hastings on the southern coast as well as Yorkshire, Surrey and London. Stewart returned to Australia and recommenced work at Ballarat Veterinary Practice in July 2000, continuing to work as a companion animal clinician and surgeon.
In July 2002, Stewart gained membership to the Surgery Chapter of the Australian College of Veterinary Scientists by examination in Small Animal Surgery. Stewart joined the partnership in July 2007 and continues to enjoy veterinary work, particularly all aspects of surgery including soft tissue and orthopaedics. Stewart is the resident veterinarian on radio 3BA and for statewide drive on local ABC radio, and in his leisure time is a keen musician and golfer.
Aaron graduated from his Bachelor of Veterinary Science degree at the University of Melbourne in 1999. Since then he has been working as a small animal veterinarian at the Ballarat Veterinary Practice. During his time at BVP Aaron has developed a special interest in avian and exotic animal medicine. This interest stems from Aarons childhood interest in birds and other small pets, having always had aviaries of budgies, canaries, finches and cockatiels, and cages of guinea-pigs, rabbits, and the odd turtle pond.
His current menagerie consists of an aviary of canaries (which he is trying to extend but has to contend with his wife and kids need for space in the backyard), two miniature dachshund's and a domestic shorthaired cat. Apart from his interest in animals Aaron plays and coaches hockey and enjoys following the Brisbane Lions with his kids in the winter months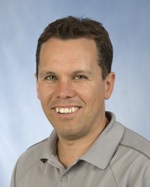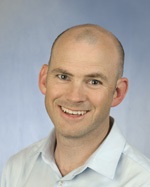 Paul Dempsey B App Sc. Ag., MBA.
Managing Director, BVP
Paul comes to BVP with over 15 years experience in senior management and leadership roles in the Agribusiness and retail sectors. With skills in general and operations management, Paul is a commercial business leader who adopts a pragmatic, hands-on approach. Originally from the Canberra region, much of Paul's experience has been gained throughout many areas of NSW including the New England, Hunter Valley and Southern NSW regions before moving to Ballarat nearly 10 years ago with his wife and family.
Paul has a degree in Agriculture from the University of Western Sydney, a Masters in Business Administration from the University of New England and more recently has completed the Advanced Management Program through the University of Melbourne's Mt Eliza Business School. Paul is a keen Mountain biker and self confessed DIYer. He enjoys spending time with his family and staying fit with riding and long distance running.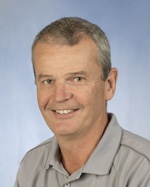 Dr Richard Lawrence
BVetMed
Richard was born in the UK and trained at the Royal Veterinary College, qualifying in 1980. From there, Richard spent 5 years in busy rural practice learning the ropes and gaining experience in all aspects of general practice. In 1980 he was offered a position to manage a small animal clinic in Melbourne and left the UK for a 1 year sabbatical abroad. 28 years later he is still in his adopted country and has been a partner of the Ballarat Veterinary Practice for 15 years.
Richard works at the Wendouree Veterinary Clinic spending most of his work hours there but also utilizes the main practice hospital facilities to pursue his interest in the more challenging surgical procedures. Apart from his daily work at the clinic Richard has also co-authored a book (Dogs for Dummies).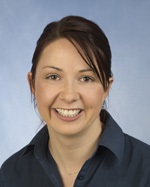 Dr Lynda Kitchin
BVSc
Lynda studied Veterinary Science at the University of Sydney, graduating in 2003. She then made the move to Ballarat in 2004 and has happily worked at Ballarat Veterinary Practice since. Lynda enjoys all aspects of veterinary science, especially the medical diagnostic side. Outside of work Lynda enjoys reading but also likes to get out and about walking her Cocker Spaniel, Indiana and during summer playing softball.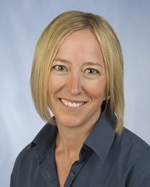 Dr Ruth Duncan BVSc
BVSc
Ruth completed her Bachelor of Veterinary Science in 1997 at Massey University in Palmerston North, New Zealand. She then jumped the ditch and worked for 3 years in Mildura, before traveling and working in the UK for 12 months. Having met and married a local farmer she moved to Ballarat and began working at Ballarat Veterinary Practice. Ruth has a keen interest in all aspects of veterinary science with an interest in treating the behavioural problems our pets can develop. At present she is working part time as she is enjoying raising her family and helping on the farm.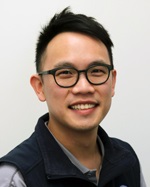 Dr Horace Tang
BVSc
Horace grew up in Hong Kong and moved to Australia to pursue his studies in 2005.  After graduating from his Bachelor of Veterinary Science degree at the University of Melbourne, he joined the companion animal team at the Ballarat Veterinary Practice in January 2011.  Horace has a particular interest in diagnostic imaging, senior pet car and veterinary acupuncture.  
Outside of work, Horace enjoys travelling overseas to experience different cultures. He also loves watching movies, listening to music and dancing. He made his musical theatre debut in Ballarat in 2013, performing in BLOC's production of "Anything Goes" the musical. Horace is the proud owner of a three-legged cat named Thomas, which he adopted from the clinic after being rescued from gunshot injury.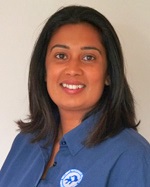 Louise graduated from The University of Melbourne Veterinary School in 2001. Her first job was at the busy Melbourne headquarters of the RSPCA where she quickly brushed up her surgical and medical skills. After this, she worked in England for a year and then returned to locum throughout many clinics in Melbourne and the Mornington Peninsula. After settling down to work in Sunbury for a number of years, she then went on maternity leave to raise her son.
She joined the Ballarat Veterinary Practice in 2015 after moving to Ballarat with her family. Louise enjoys practising all aspects of veterinary care, but particularly enjoys internal medicine, ophthalmology and ultrasonography. Louise's other interests include spending time with her husband Daniel and son Sebastian, travel, movies, food and catching up with friends.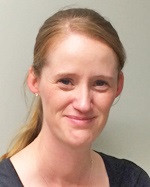 Dr Melissa Hutchinson
BVSc, MANZCVS (Internal Medicine)
Dr Melissa Hutchison obtained her Bachelor of Veterinary Science from the University of Melbourne. Mel worked at a mixed animal general practice in Woodend before starting an Oncology Internship in October 2014 at the Victorian Animal Cancer Centre which she completed in March 2016.
In her spare time Mel enjoys spending time with her fur babies, the extremely large black cat Elmo, crazy terrier cross Lexie and her cheeky thoroughbred Dephi.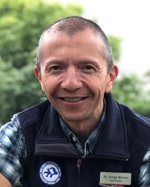 Dr Jorge Baron
BVSc
Jorge completed his training at the National University of Colombia in 2005.  Since graduating, Jorge has gaining valuable experience working in everything from public health to mixed practice.  A few years ago, Jorge made the decision to stop mixed practice and focus his attention on small animals.  He enjoys surgery, and loves working with new equipment like the endoscope and all it's accessories.
When not at work, Jorge enjoys riding his mountain bike around Ballarat and watching movies with his three cats.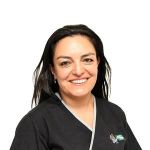 Dr Catalina Castillo
BVSc
After completing a Degree in Veterinary Science in Colombia, Catalina moved to Australia in 2007.  Catalina  spent time in the Hunter Valley and Gippsland working in mixed practices. In December 2018,  Catalina joined Eureka Veterinary Hospital and BVP.  She absolutely loves being a vet with special interests in internal medicine, emergency and soft tissue surgery.
In her free time, Catalina enjoys hiking, reading and spending time with her cats.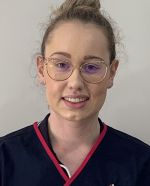 Dr Tahlia Cuzens
BVSc
Tahlia graduated from James Cook University, QLD in 2021.
Tahlia has since spent time working in mixed practice and conducting research on koalas, prior to joining our team.
In her spare time, Tahlia likes to explore the outdoors (especially finding waterfalls), cooking and spending time with friends and family.
Dr Alvin Chan
BSc, DVM
Dr Alvin Chan completed a Bachelor of Science at the University of Melbourne prior to graduating and becoming a vet in 2021. Alvin has been around veterinary clinics for some time having previously worked in customer service at a mobile vet clinic. In his spare time, Alvin enjoys watching the F1 racing, cooking, playing video games with mates and spending time with his dog Percy.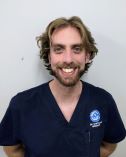 Dr Santiago Neumann
BSc (VB), DVM
Dr Santiago (Santi) started his career at an early age by watching his dad work as a veterinarian overseas. Growing up in view of the profession he circled back and followed in the footsteps. Santi joined the team in 2022 after graduating from Adelaide University the year before.
He has a particular interest in diagnostic imaging but enjoys the challenges of internal medicine and surgery.
In his time off he is big on camping, travelling and likes to play a little guitar."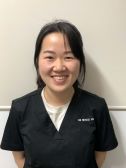 Dr Tiancheng (Nicole) Ye
BSc, DVM
Dr Tiancheng (Nicole) Ye, was born in China. At age 14, Nicole moved to New Zealand to study and it was there that she decided that she wanted to be a vet!
Nicole grew up with a dog and currently has a border collie.
When not working, Nicole likes to bake, visit bakeries with friends and travel.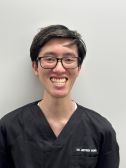 Dr Jeffrey Khong
BSc (Vet Bio), DVM
Jeffrey grew up in Ballarat and returned to his home town to work after completing his degree at the University of Adelaide, commencing with Ballarat Veterinary Practice in 2023.
Outside of work, Jeffrey is a keen hiking enthusiast and is often frequenting local cafes with friends.
Dr Alri Lightley
BVSc
Alri moved to Australia  in July 2023 to join the companion animal team at the Ballarat Veterinary Practice.
Having completed Veterinary Science at the University of Pretoria in 2021, Alri completed a year of compulsory community service in Strydkraal, a rural town in South Africa.  She then worked in a small animal private practice in Cape Town before relocating to Australia with her husband.
Alri enjoys getting out for a jog and hiking, a great way to explore Ballarat.  A Netflix series or a good book are also a favourite pastime.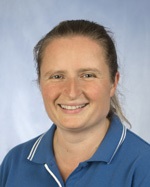 Sue Phillips – Certificate IV Veterinary Nursing
Head Nurse
When Sue left school in 1994, she went to work at Meredith Dairy where they make cheese and yoghurt from sheep and goat milk. Her neighbour at the time was working at a local vet clinic and got Sue her first veterinary nurse job. Sue worked there for 6 months before moving to the Ballarat Veterinary Practice in 2002.
Sue achieved her Certificate IV in Veterinary Nursing in 2008. Her interests outside of work are numerous. She also holds a Certificate IV in Relaxation Massage, as well as being involved in a pet minding business, Sue's Petcare.
Sue also loves spending time with her husband Stuart. She is training to be a dog show judge and has been showing and breeding pugs since 1993.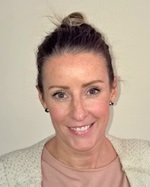 Claire McAteer – BMan (HR), CPHR, MAHRI
Assistant to the Managing Director
After completing a Bachelor of Management (HR) and spending time working in the recruitment sector in the UK, Claire spent eight years employed in the Executive Office of Bunnings Group Limited, at their head office in Hawthorn.
Claire returned to her hometown of Ballarat with her young family, and after spending five years as a busy full-time mum to her two girls, she made the decision to return to the workforce in 2014 by joining the team at BVP. Claire is a Certified HR Practitioner, having gained her accreditation through the Australian Human Resources Institute in 2021. Her proudest achievement in her time at BVP was being instrumental in BVP being the first group of practices in Australia to be awarded Employer of Choice accreditation by the Australian Veterinary Association.
Pet Emergency?
If you have an AFTER HOURS EMERGENCY between the hours of 6pm and 8am only please call us at this number.
Companion Animal Emergency Number
(03) 5331 1533