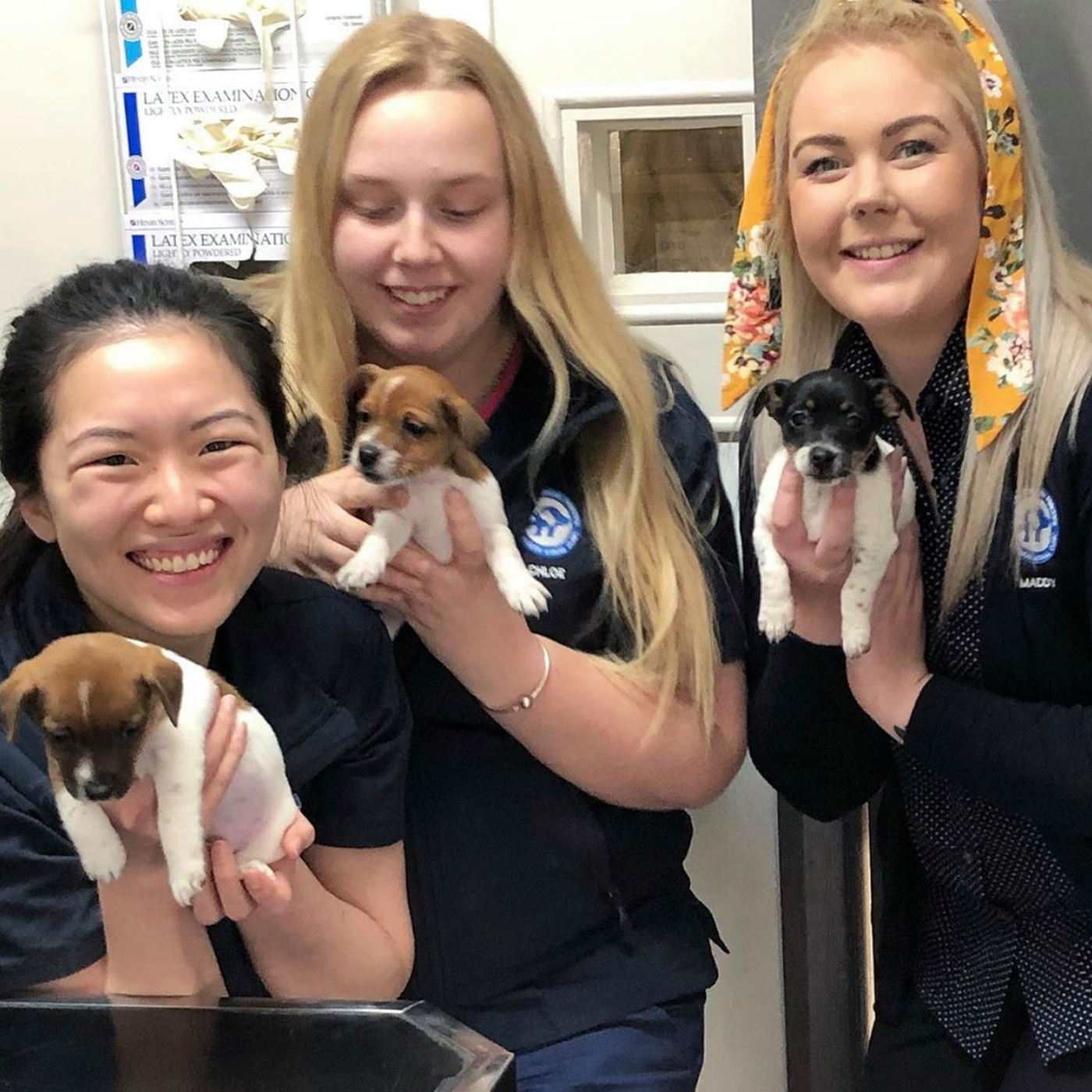 If you are planning to breed your bitch, our in-house progesterone assays provide results at the time of consultation.
Progesterone starts to rise just before ovulation, toward the last week of the heat cycle. It is well established that as soon as the progesterone levels are around 2 ng/mL, the ovulation hormone (luteinizing hormone or LH) peaks and that ovulation takes place 2 days later when the progesterone levels are around 5–8 ng/mL. Canine eggs cannot be fertilized immediately after ovulation because they need another 2 days to mature, and by that time the progesterone levels usually average 10 ng/mL or above.
Progesterone assays allow for more precise timing of the breeding events and thereby:
Allows the breeder to plan travel for matings
Allows optimization of time for assisted breeding techniques (artificial insemination [AI] using fresh, chilled, or frozen sperm)
Allows optimization of time for breeding when access to the stud is limited to one or two matings
Prevents unnecessary use of male
Helps with the planning of matings when the same male is used on two bitches simultaneously
Allows optimization of time for breeding in bitches that have a history of unreceptiveness or show silent heats
Additionally, progesterone assays enable
Ovulation timing for fair estimates of expected whelping dates
Optimal timing of planned caesareans
It is a common misconception that the duration of the different stages within a heat cycle and the point at which a bitch will allow copulation replicates itself in each repeating heat cycle of each individual bitch.
Progesterone assays allow for a more accurate timing of mating and improve the chances of a successful mating and, where necessary, assisted delivery.
For any enquiries on how we can assist, get in touch with the friendly team at Ballarat Veterinary Practice who will be able to help with your enquiry.
Pet Emergency?
If you have an AFTER HOURS EMERGENCY between the hours of 6pm and 8am only please call us at this number.
Companion Animal Emergency Number
(03) 5331 1533