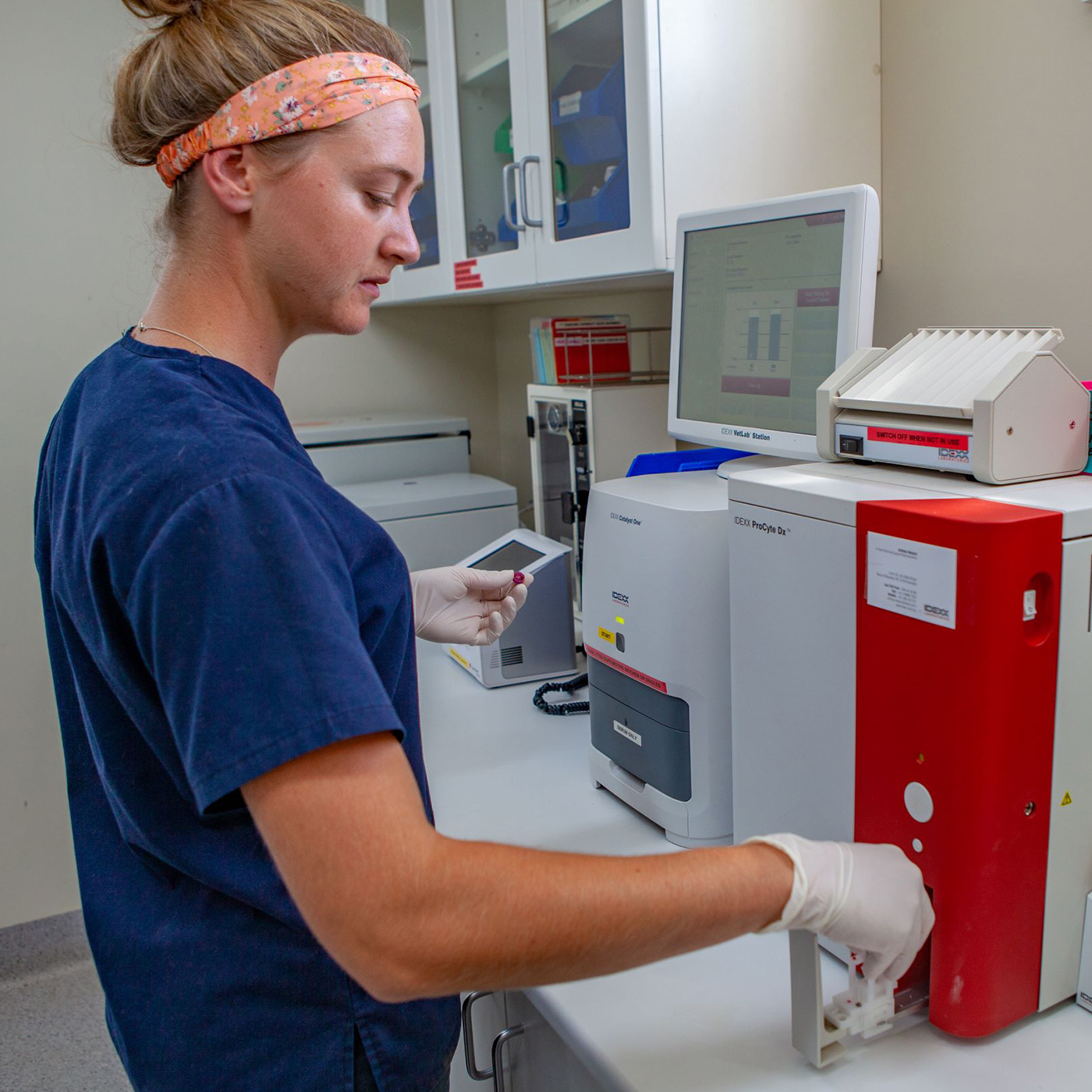 In addition to a thorough history and physical examination, the internal health of your pet is often assessed with routine tests that enable our veterinary team to determine how well your pet's internal organs, immune system and blood cells are functioning.
Our in-house laboratory service is supported by the latest innovative technology provided by IDEXX Laboratories, the global leader in veterinary laboratory diagnostic services.
Our fully equipped in house lab enables us to gather comprehensive diagnostic information in a timely manner and make the best health care decisions for your pet.
From pre-anaesthetic blood tests and geriatric care to the ongoing monitoring of our most critical patients, the support of our in-house laboratory services is crucial to optimal patient care. Additionally, the ability to provide in house progesterone assays has enabled us to provide timely reproductive advice to Breeders.
Urinalysis is another pathology service offered across all of our clinics and is particularly useful in our geriatric and feline patients.
Pet Emergency?
If you have an AFTER HOURS EMERGENCY between the hours of 6pm and 8am only please call us at this number.
Companion Animal Emergency Number
(03) 5331 1533