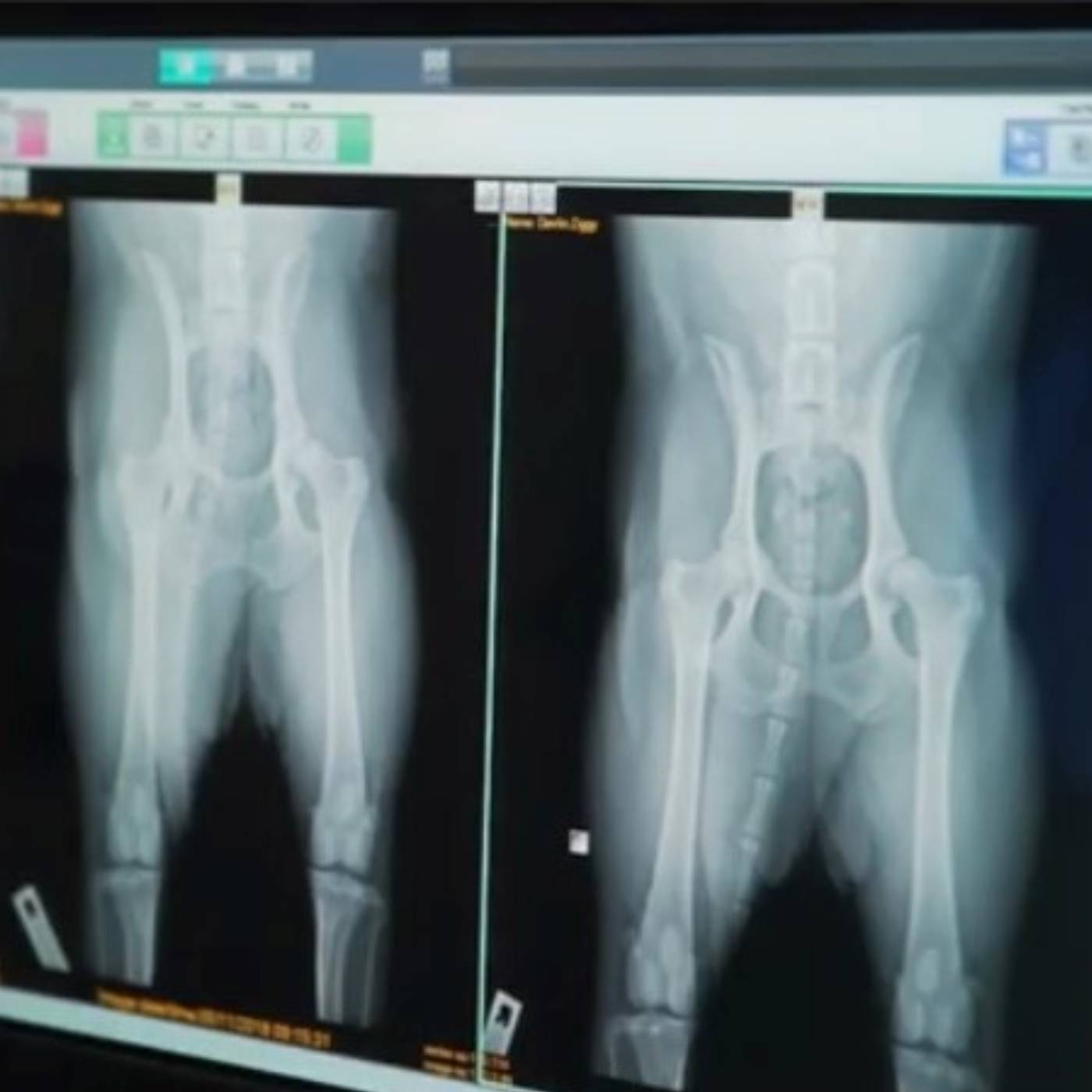 Diagnostic imaging helps us to look at what's going on inside your pet without actually opening them up. Using medical imaging such as radiography and ultrasound, we can examine bones and soft tissue to diagnose conditions from fractures (broken bones) and bone cancer to pneumonia and pregnancy.
Across our companion animal clinics around Ballarat, we have in-house laboratories, which means we can test blood samples on site and get results quickly, allowing us to make informed decisions about your pet's veterinary care.
Radiography
PennHIP Radiographic Evaluation
The Penn Hip Improvement Program, largely known as PennHIP was developed at the University of Pennsylvania, is now widely recognised as the most reliable screening technique to identify dogs most at risk of developing Canine Hip Dysplasia (CHD) later in life.
Canine Hip Dysplasia (CHD) is a heritable disease that afflicts millions of dogs worldwide It is a major concern for pet owners, breeders, working dog owners, and veterinarians.
CHD is described as the faulty development of the hip which leads to excessive hip joint laxity and causes excessive wear to the joint cartilage. In juvenile dogs the abnormal anatomy leads to the painful wearing of articular cartilage and stretching of soft tissues. If not addressed this will lead to chronic and painful osteoarthritis in older dogs and reduced quality of life.
Canine Hip Dysplasia affects all dog breeds, but the incidence may be as high as 50 percent of dogs in some of the major breeds.
At the Ballarat Veterinary Practice, we are fortunate that Dr Stewart Greedy is an accredited member of the PennHIP Referral Network.
This multifaceted radiographic screening method assesses the quality of the canine hip and quantitatively measures canine hip joint laxity. This procedure can be done as early as 16 weeks of age and is recommended for both breeding and pet dogs alike.
PennHIP screening helps breeders ensure that only the most ideal dogs are included in breeding programs. Whilst the cause of hip dysplasia is multifactorial, the condition is highly heritable.
For pet dogs, PennHIP screening can reveal the risk of the dog developing CHD later in life and ensure that appropriate measures are taken to implement preventive and palliative strategies in a timely manner. Fortunately, there are various treatments available for growing dogs that have been identified as being at risk of developing CHD. This makes PennHIP analysis an invaluable tool to help you provide the best possible care for your dog. With the incidence of hip dysplasia being highest in large breed dogs, we strongly recommend screening of large breed puppies from 16 weeks of age.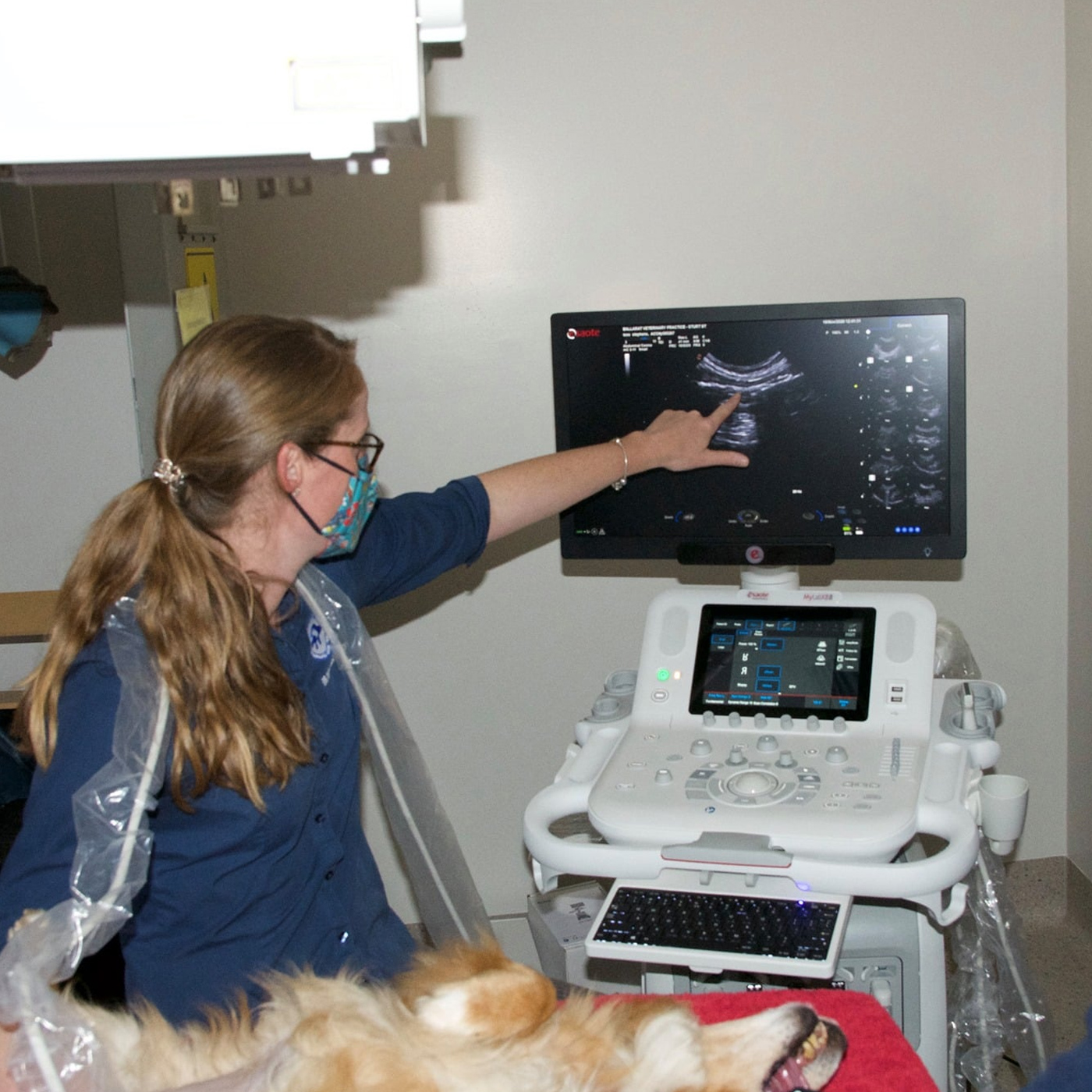 Ultrasonography allows us to examine soft tissues and organs in a non-invasive way. At the Ballarat Veterinary practice ultrasonography is mostly used to examine the abdominal organs such as the liver, pancreas, spleen, kidneys, bladder, lymph nodes and the gastrointestinal tract. The use of ultrasound also allows us to collect tissue biopsies and fluid samples in a safe and guided manner. Ultrasonography is an excellent diagnostic tool.
Reproductively, ultrasonography can be used to confirm pregnancy from as early as 28 days gestation, check for foetal vitality and distress pre whelping and examine the bitch post whelping as well as diagnose conditions of the uterus such as pyometra.
Endoscopy
The practice has two flexible endoscopes for use in companion animals. The instrument allows visualisation of the throat, trachea and larger airways as well as the oesophagus, stomach, colon.
Not only does endoscopy allow us to examine these structures by direct visualisation, it facilitates the collection of biopsy samples without the need for invasive surgery.
A smaller fixed endoscope is also available for examination of the nasal passages.
Endoscopic examination is performed under general anaesthesia and is usually performed on a day patient basis.
If you have any questions about the diagnostic imaging services available at Ballarat Veterinary Practice, get in touch with our team of friendly staff.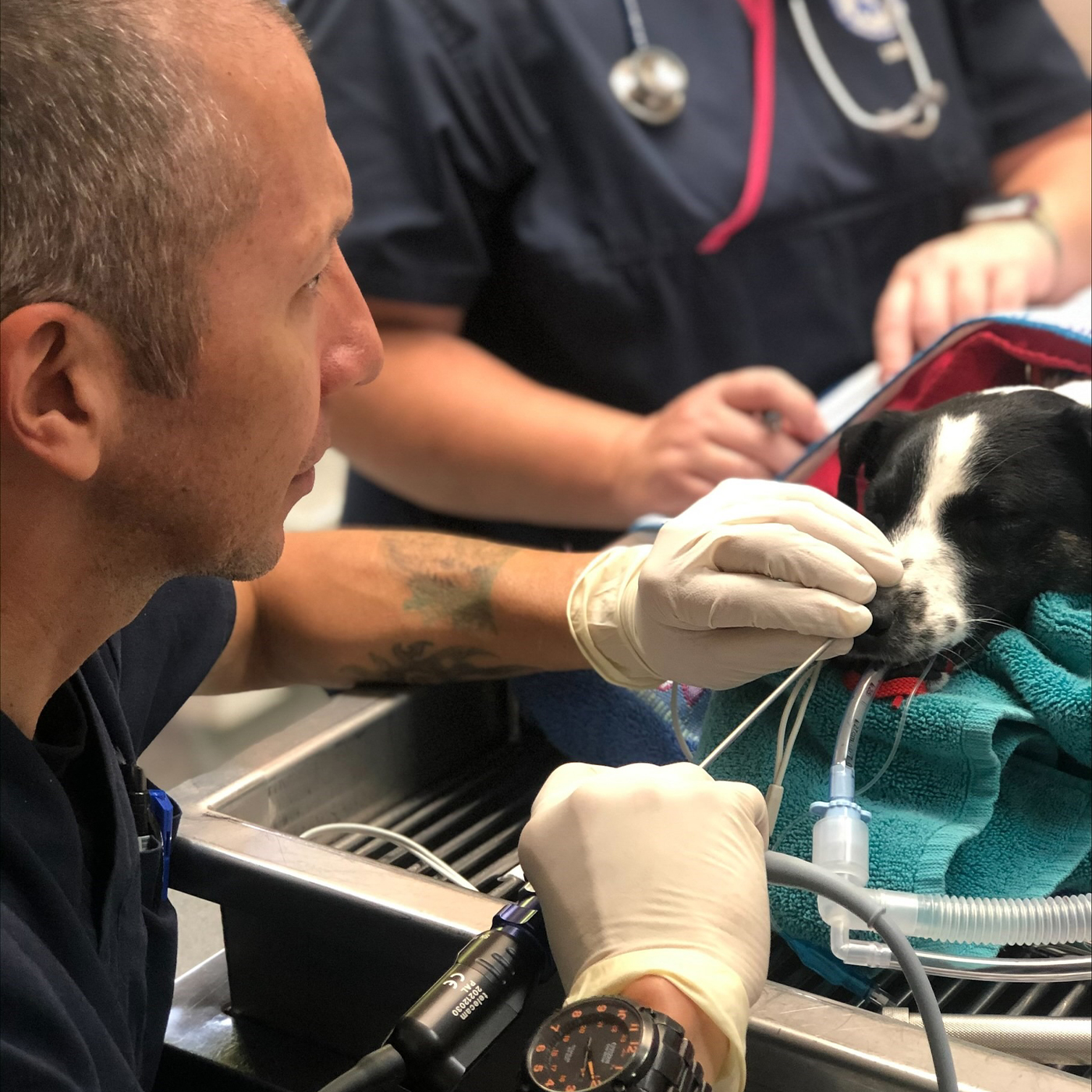 Pet Emergency?
If you have an AFTER HOURS EMERGENCY between the hours of 6pm and 8am only please call us at this number.
Companion Animal Emergency Number
(03) 5331 1533